PGA Tour odds – Tiger Woods top choice in Accenture Match Play Championship
A five-day wagerfest for golf fans

Tiger Woods is a -240 favorite in his first-round match vs. Charles Howell III.
LAS VEGAS — The Accenture Match Play Championship is the most unique event in all of championship golf. The top 64 available players from the World Golf Rankings compete against one another in match play over five grueling days. There are four 16-player brackets, just like in the NCAA Tournament. Win and advance; lose and go home. To earn the championship, a player needs to win six matches in five days.
This year's top seeds – Rory McIlroy, Tiger Woods, Luke Donald and Louis Oosthuizen – play the four lowest-seeded players in the first round on Wednesday in Marana, Arizona.
Brant Snedeker was the No. 4 seed, but he withdrew with injury concerns, and No. 10 Phil Mickelson has also withdrawn to spend time with his family.
This event is also unique for bettors, as there are opportunities to wager on all five days of matchups. If you are thinking of a Rory vs. Tiger matchup in the final, remember that the Nos. 1 and 2 seeds have never faced each other in the championship match.
Last year, Hunter Mahan defeated Rory 2-and-1 to win the championship.
Let's take a look at some matchups we feel offer value on opening day.
Shane Lowry (+220) versus Rory McIlroy. Even though Lowry's clubs arrived in Arizona 48 hours after he did, we don't think the 25-year-old Irishman will be intimidated by Rory. The have played a lot of golf together on Irish amateur teams, and Rory may still be adjusting his new Nike equipment. He shot 75-75 to miss the cut in Abu Dhabi a month ago, and this is his first event since.
…More at PGA Tour odds – Tiger Woods top choice in Accenture Match Play Championship – SportingNews.com
PGA Tour golf: A wild week begins at Match Play
Hunter Mahan drives on the second tee in the final round of the Northern Trust Open… (Reed Saxon)
MARANA, Ariz. — Bring together the top 64 players in the world and no one knows what to expect.
Especially at the Match Play Championship.
Hunter Mahan, the defending champion, was asked Monday to list the top three players who have the best reputation in this format. He made logical choices in Luke Donald, Tiger Woods and Ian Poulter.
Donald, who won this event in 2011, has a magnificent short game and can produce the kind of shots that change momentum in a match. Poulter, the star of just about every Ryder Cup he plays, has such a strong self-belief that he can will his way to wins, as he did at Dove Mountain in 2010. And Tiger, well, is Tiger.
"Just a great player and he doesn't like to lose," Mahan said.
Before anyone pencils in a bracket that puts those three players in the semifinals, consider recent history.
Donald was No. 1 in the world and lost in the first round a year ago. Poulter hasn't made it beyond the opening round since he won the Match Play Championship.
Woods, the only back-to-back winner of this World Golf Championship, hasn't made it out of the second round since his last win in 2008.
The brackets are set up like they are in other sporting events, whether it's a Grand Slam event in tennis or the NCAA basketball tournament. The difference in golf is that over 18 holes, there's not much to separate No. 1 from No. 64.
…More at PGA Tour golf: A wild week begins at Match Play – Monterey County Herald
Accenture Match Play 2013: Power Ranking Event's Top Contenders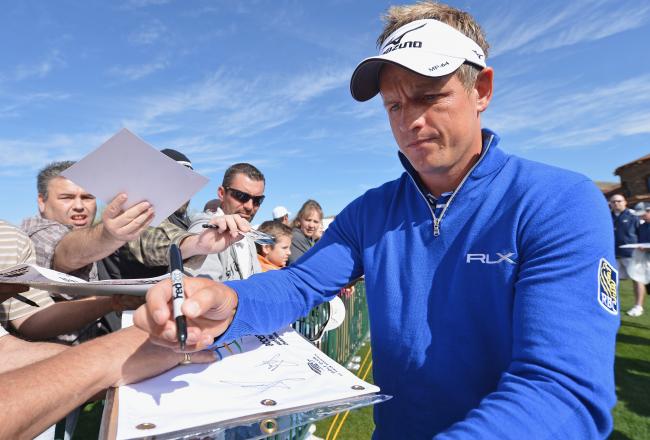 Stuart Franklin/Getty Images
Hunter Mahan will try to defend his Accenture Match Play Championship title following a late Sunday collapse from the lead of the Northern Trust Open.
He is definitely among the favorites, but this field is so deep, he doesn't even crack our top three.
Of course, there is no guarantee anyone will be in contention. As if the PGA was not already hard enough to predict, we have to deal with this unpredictable format, where just one string of bad holes is enough to send even the world's top golfers packing.
So, while the following three golfers should be considered heavy favorites when this tournament begins on Wednesday, Feb. 18 at The Golf Club at Dove Mountain Marana, Ariz., they certainly aren't locks.
No. 3: Tiger Woods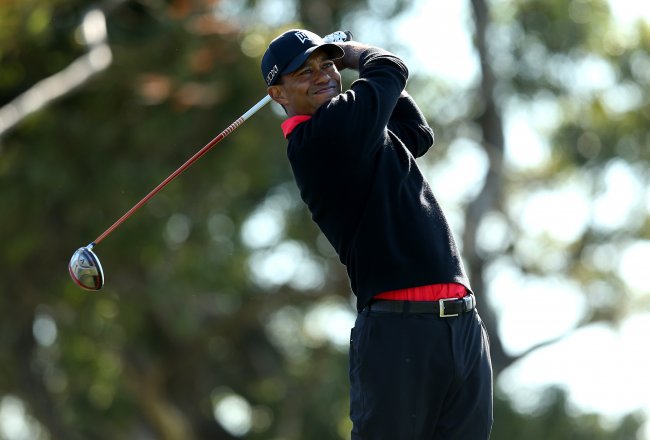 Stephen Dunn/Getty Images
Tiger Woods, you might have heard of him, has to be considered a favorite here, and I'm probably in the minority by putting him as low as third.
After all, Woods is a three-time winner of this event, and his last time out he won theFarmers Insurance Open.
However, I put him below the following two, for two reasons. The first is that while Woods has brought his game a long way back to his dominant form, he still suffers from bouts of inconsistency, and there is little room for that in the match-play setting..
…More at Accenture Match Play 2013: Power Ranking Event's Top Contenders – Bleacher Report