Fathers & Sons: Westwood makes PGA Tour season debut with father at his side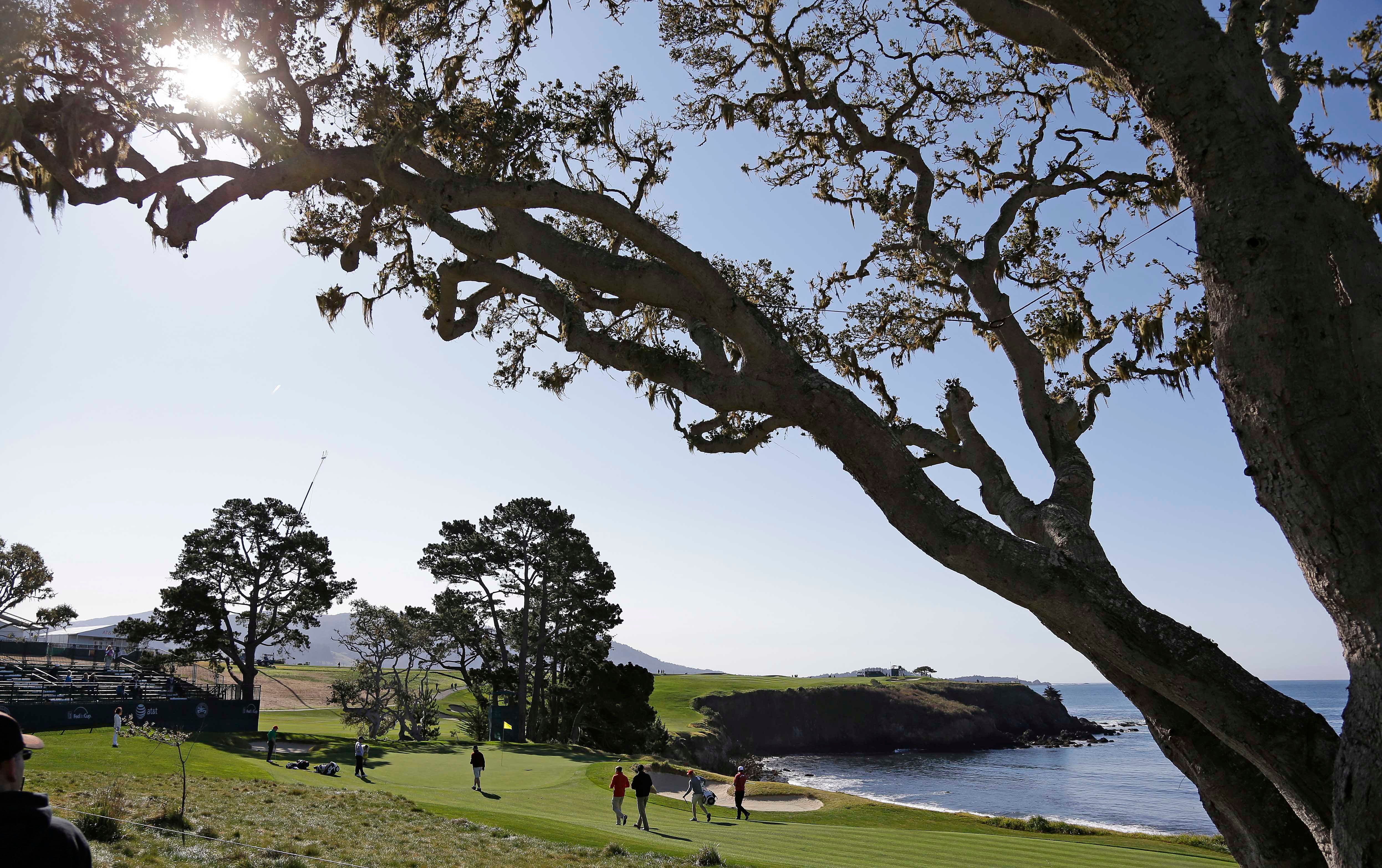 Padraig Harrington of Ireland, and his playing group make their way to the fifth green of the Pebble Beach Golf Links during a practice round of the AT&T Pebble Beach Pro-Am golf tournament Wednesday, Feb. 6, 2013 in Pebble Beach, Calif. (AP Photo/Eric Risberg) (The Associated Press)
PEBBLE BEACH, Calif. –  Lee Westwood still doesn't know why his father took him to the golf course.
He played just about every other sport in England when he was 12, such as football, cricket and rugby. He used to go fishing with his father, but the fish weren't biting, mainly because Westwood kept throwing stones into the water. So off they went to a golf course called Kilton Forest, neither of them having ever so much as swung a club.
Westwood was hooked.
"I turned pro at 19 and came on tour, and he was still a 12 handicap, so I can't understand the reasons for that," Westwood said. "He went to every lesson that I've had, drove me there and sat there and listened to it. I just got a bit better than him. Must be down to talent or something like that. I must have my mom's talent for golf."
Westwood was particularly sharp with his dry humor Wednesday at Pebble Beach, where it's easy to be in a good mood when the landscape is colored with a blue sky, green grass, white surf and a blazing sun.
He is making his first start on the PGA Tour, and this week is a reminder to the 39-year-old Westwood where his career all started. Continue reading →